10 most successful female racers in the world!
Published Sun 28th July 2019
In this era of technology people still believe in discrimination. People thinks that women cannot drive but meanwhile women are driving better than a men and successfully winning car racing. Women can drive perfectly like a man. Nowadays Danicka Patrick is one of the most popular female racers in the world. She was not only a car racer but also an athlete. She was a successful Nascar driver and also won Indy car race series. She is the most famous model and advertising brand ambassador for her attractive face. She is not the one who is successful in racing car but many women are also successful now.
Susie Wolff
Susann wolf is a British car racer. She mostly participates in various competitive races. Moreover she was an expert biker but later she enlisted her name in the list of female racers. First she participated in Go car championship and then started the formula Renault and formula 3 series.
Susie participated in DTM championship in Mercedes (2006 to 2012). In the year 2012 she joined as a formula driver in Williams's formula one team. After that she married the executive director of Mercedes named Toto Wolf. She had a baby in 2017. After having baby she took a long break anf came back in racing track again.
Mika Duno
Mika Duno was the most attractive of Venezuelan former model and female racers. She started her career as a racer a bit lately. She started racing after getting an invitation from the Venezuelan driving clinic. After that she realizes that she is an expert racer and can start her career as a racer.
She participated, American le mans series, and Rolex sports car series including Indy car series. In the age of 28 she participated in American Le Mans series for the second time.
Leilani Munter
Leilani Munter was an American racer and an environmental activist. She participated various competitions from 2010. Her racing career starts from Indy lights and then she participated in Indy pro series.
Leilani completed her masters in Biology from university of California along with a fascinating career in racing. She is a member of various environmental projects. The most interesting fact about Leilani is, she is the weakest driver in the world.
Simona de silvestro
Simona got the attention by showing the brilliant performance in driving and racing in a short time. Including Indy car racing she participated in various car racing. She got huge respect in the race named 'Formula E championship'.
IN 2016-17 she participated in very competitive and high speed race named "Australian V8 supercars championship". She used Nissan maxima V8 car in that race. She became 24 years old in the year 2017. Her fans still watching her racing in several years.
Cydie Allemann
Cyndie Allemann is another famous Swiss racer. She came from a racing family. Her father and brother was a G8 kart racer. At the very first of her career she participated in Go kart race. The worlds famous GT sports car was driven by Cyndie.In the year 201, she performed as a first female racer in super GT series held in japan.
Ashley Force hood
Ashley is the daughter of famous drag racer John Force. Racing was in her blood. Professionally she started her career as a racer in 2007. She was highly profiled famous drag racer. She wins lots of admires and respects from others.
In the year 2010 she end her racing career and married Daniel hood. He was the team member of her father's team. Now Ashley drives a funny car for Daniel's team. Sometimes she drives her father's car too.
Michele Mouton
When Michele Mouton starts her career there was no place for female racers. Michele was a fine racer with a beautiful appearance. She can drive car in top speed. She won many races and hearts loosing many male racers behind.
The achievements of mouton are long. She was not only the female racer but she was the only winner of rally WRC event. She makes the headline of the first creator of driving Audi Quarto. She was the only female racer who took participated named 'crazy fast group B' race. The year 1986 when they banned the race she retired from her racing life.
After 1988 she was seen again as a founder of race of championship .This race was about to make all the best champions in the world together. She was the executive of FIA and the active member of other racing car associations as well.
Mary eve Dufault
Canadian Mary eve never wanted to be a car racer. Her father and brother were fond of cars. She grows up by watching her father and brothers love for cars. In an early age she participates in a go kart race and wins some of the race. After go kart racing she participated in BMW formula racing for juniors and Berber race series .Her life changed when she participated in Canadian Nascar tyres series. She was the first female racer who participated in Dodge racing program. She wins the heart of the Nascar star driver brad casalski and got more opportunity to show her performance in Nascar championship. She was an attractive racer, fashion model and she works regularly in television.
Shannon McIntosh
Shannon was the professional, well deserved and rising star among the female racers. When she was only five she started drive cars. She wins almost 100 race included Go karts race and many other races.
Professionally she started her racing career in the year 2014.she participate in Arca racing series. She is the speaker of various cars and companies.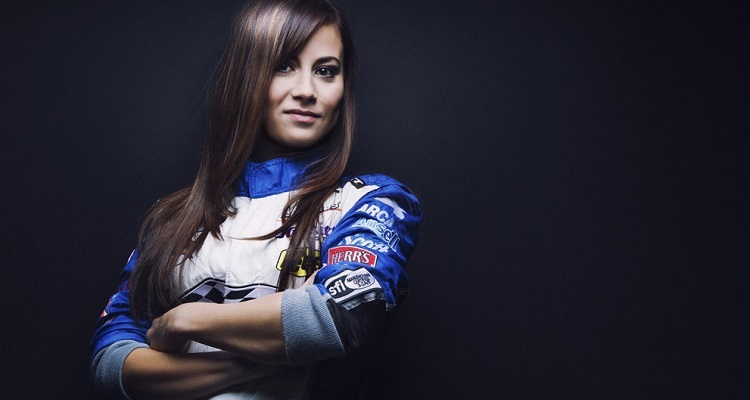 Sabin Scamich
Sabin was a germen race driver and the member of Porsche and BMW. She worked in media also. She is an interesting character in motorsports world. She grows up in Nuremberg. Beside the Nuremberg racing track. That's how she connected so deeply in car racing. She wins many races. She drives Ring Taxy and BMW car. Her style of driving makes people laugh and funny. Sometimes she likes to make people scared.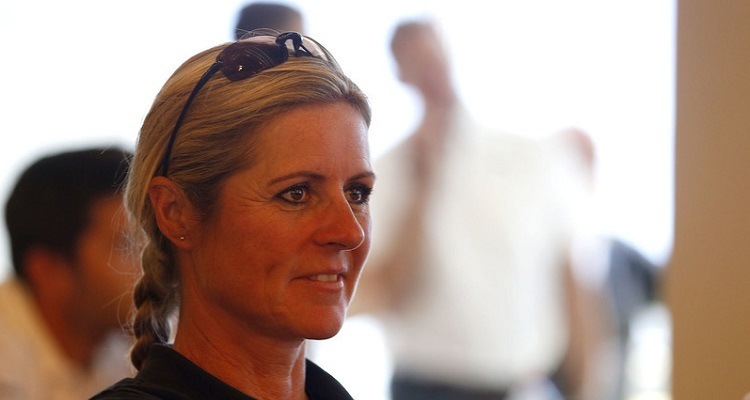 She is called the queen of car for her affection about cars. She participated in a show called 'top gear' and it became famous and made her talk of the town.
If the women of other country can do this then why women in our country can't do this. Nowadays women in our country are moving fast, they are coming out by breaking all the barriers. We can hope that, one day many female racers from our country will rise and take part in motor racing.